IT Security is like an onion (or a parfait -ed), it works in layers to prevent your data from becoming available to anyone not authorized.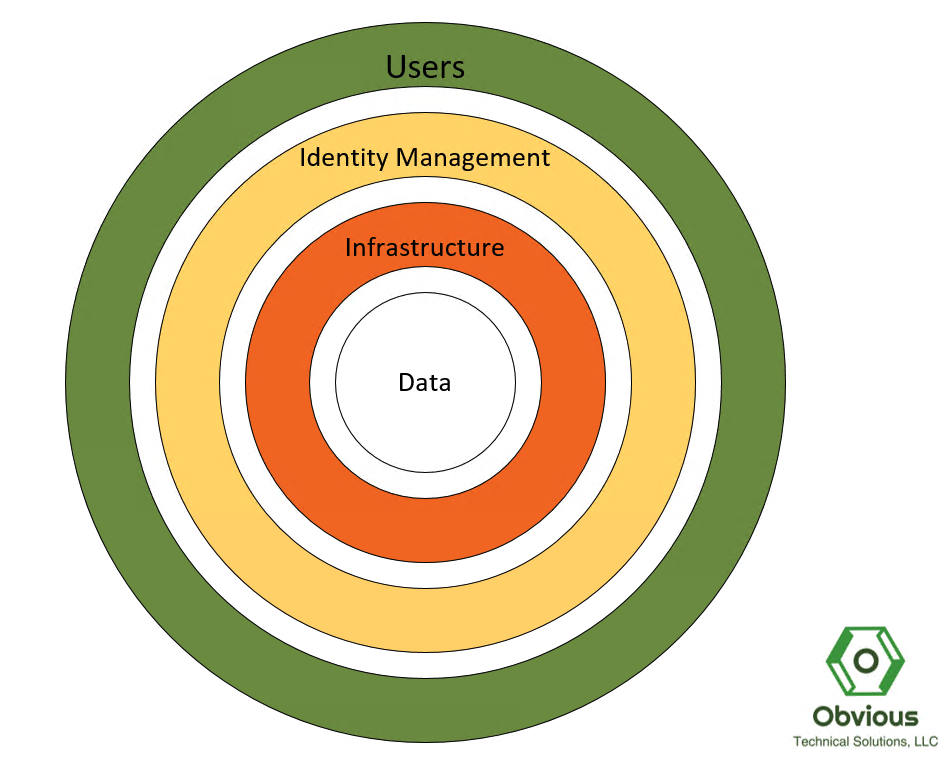 Users

Your users are the first layer of security. They need to be savvy, alert, and conscientious about their responsibility as a custodian of your data. We offer security awareness training to our clients which automatically instructs users how to identify emails and files that may be harmful. This is critical.

Identity Management

Essentially, passwords. Security depends on strong passwords that users can remember which cannot be guessed or easily cracked. Password theory can be pretty interesting, I encourage you to explore it. We offer a password manager that you and your users can utilize, enabling you to use ultra-secure randomly generated passwords that are stored behind a Multi-Factor-Authenticated account. My solution is to memorize a number of these randomly generated passwords and use them for the accounts that sit in front of the password manager.

Infrastructure

Obvious Tech provides Cisco firewalls for our clients secured with Cisco's Advanced Malware Protection. AMP is the industry's leading malware protection solution with a database of over 500 million known files and over 1.5 million new incoming file samples every day.
If you're interested in learning more about our Managed Security Solutions, please contact me at ryan@obvioustechs.com.